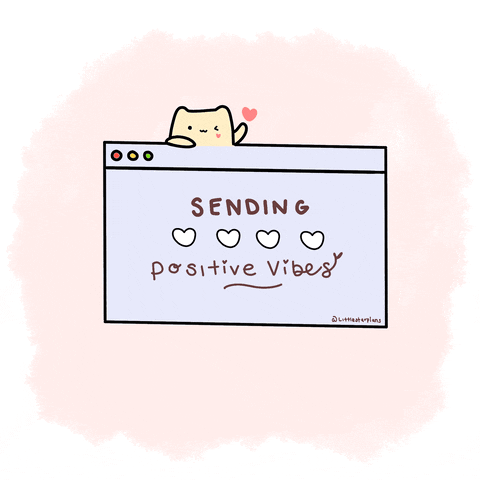 بِسْـــــــــمِ ﷲِالرَّحْمَنِ الرَّحِيم
Recently, Hana organized satu segment yang bertemakan motivasi. Alhamdulillah jumlah pernyertaan melebihi target Hana. ;) Jadi sebagai menghargai semua peserta yang join, Hana kompilasikan semua kata-kata motivasi semua peserta dalam entry ini. In hope, dalam masa yang sama reader blog Hana pun dapat manfaat macam yang Hana dapat.
"Jangan pernah berputus asa dengan Allah"

- Cuya
Izzati - "You make mistakes but... because of those mistakes... you get the strength to stand up to them. That's why I think you are truly strong!"

-Hyuga Hinata-
"Jangan tangguhkan hingga esok apa yang Boleh dilakukan harini"

- MamaPipie
"Sebahagian orang bermimpi untuk meraih kesuksesan. Namun, sebahagian lainnya bangun di pagi hari untuk mewujudkan mimpinya"

- Safirul Amar
Aienienka - "I will never not think about you"

(Lauv Never Not - Lyrics)
"When one door closes, another door open. But we so often look so long and so regretfully upon the closed door, that we do not see the ones which open for us"

-

Alexander Graham Bell

-

Mell
Tiara "When things in life get difficult for us, we think there's no way for us to survive in this world. But as a psychiatrist, I will adamantly tell you that it isn't true. There is always hope, even in the bleakest moments."

-It's okay, its love ~ Kdrama-
"I didn't get there by wishing for it or hoping for it, but by working for it"

-Estee Lauder

- Mia Liana
Miss Syahbanu "Love yourself first, and everything else falls in line. You really have to love yourself to get anything done in this world"

-Lucille Ball-
"Kemudian apabila engkau telah berazam maka bertawakallah kepada Allah, sesungguhnya Allah Mengasihi orang-orang yang bertawakal kepada-Nya."

(Surah Ali-'Imran Ayat 159)

-

Umi Nazrah
Naim Abdullah -

"

Jadilah diri sendiri, Jangan jadi topeng kepada manusia lain

"
"Less expose your daily life in social media, make your daily life happier by not procrastinate and do plan earlier, don't compare your life with others since each of us is born differently."

Anis
"Learning, Improvise, Do the best!"

- Misya
"I don't need a microphone yeah.

To say what I've been thinking.

My heart is like a loudspeaker.




That's always on eleven"

(Strip Me by Natasha Bedingfield)

- Farhana Jafri
Sayidah Napisah - "Don't complicate life. What you give, you get. Even when your actions are not reciprocated, keep doing good. Why? Because the Almighty loves those who do good. Life's too short to be doing otherwise. You'll fail, you'll feel lost but if you keep Him in focus, you'll be fine!"

-Mufti Menk-
Yakinlah, setiap apa yang Allah telah takdirkan untuk kita

semua baik baik belaka. Maka, tetaplah redha diatas

setiap ketentuan yang Allah takdirkan untuk kita.

Semoga kita sentiasa menjadi hamba yang selalu bersyukur. -

Nor Ain Rusli
Huahhhh! power-power betul motivation words yang Hana dapat. E
ffect dia macam makan vitamin C sekali telan dengan vitamin B complex!!. Ngehehe Alhamdulillah for that and Inshaallah Hana akan refer balik entry ni bila Hana rasa down lagi. ;) hahahaha maklumlah next week nak kena berdepan dengan Mr.STPM :P so kalau Hana hilang berhari-hari tu faham-faham lah kenapa ya... hahahah >_<
Maaf kalau ada yang terkurang. ;) But I'm trying my best to appreciate all the participants involved. <3 Blog review starts next Monday okay?! Stay motivated and
Have A Nice Day Ahead
everyone! ^_^